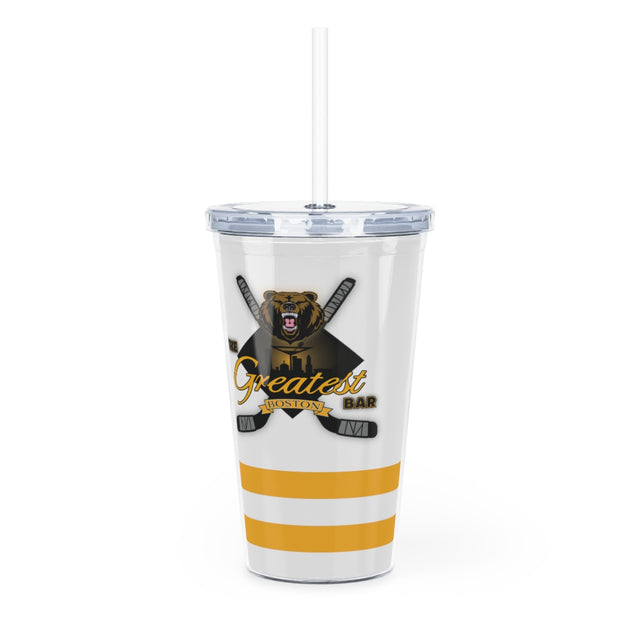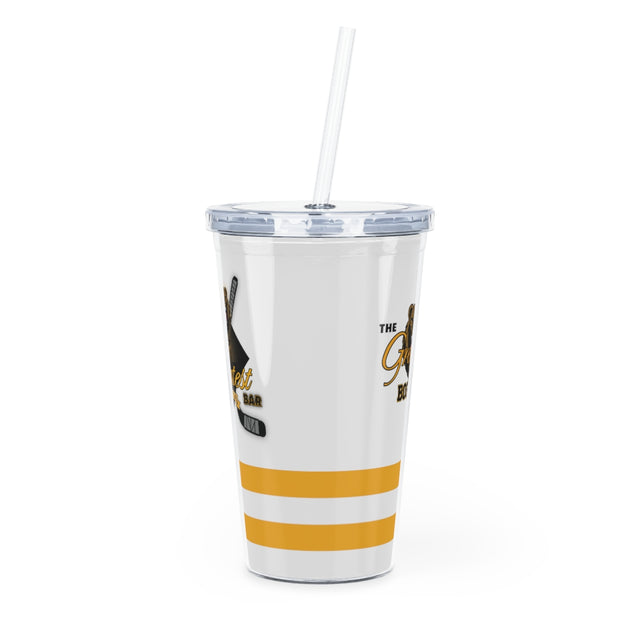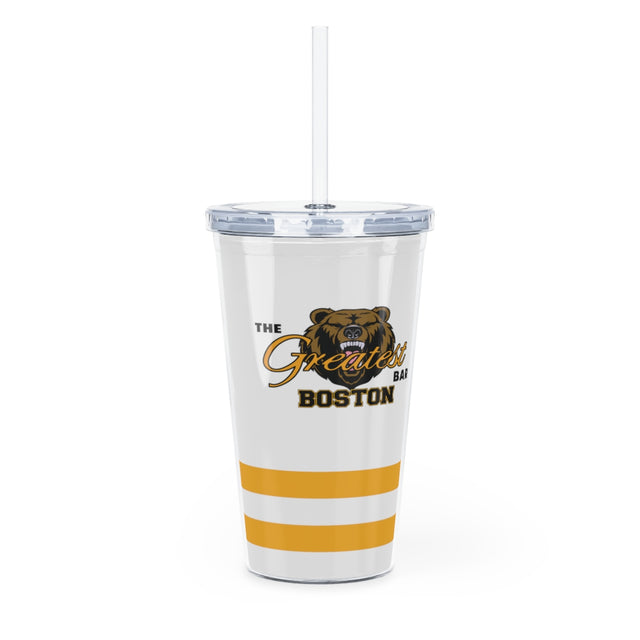 The Greatest Bar Tumbler - Boston Hockey
 Each 20oz plastic tumbler comes with its own lid and drinking straw for your mess-free, drinking convenience.
.: Straw and lid included
.: Double wall insulation storage space accommodates removable insert
.: BPA Free
.: One size: 20oz (0.6l)
.: N.B. Do not microwave!